Medium
Front-end, Adobe Creative Suite, Zeplin

Client/Class
Startup Studio: Fasho

Problem
How might we ensure fit and style satisfaction prior to purchase on fashion retail platforms?

Roles & Duties
Visual & UI designer and product manager.

As a team, choose a startup idea and work together to make that vision a reality. For us, that was to target fitting problems that come with online shopping.



Brief

Our Team (left to right):
Jonathan Haojaq Kho (Design)
Communication Design student at Parsons that is inclined towards UI/UX design
Stephen Bongner (CS)
Senior Software Engineer at Mastercard with 7 years in Biotech, Communications, and Payments

Angelo La Roche (MBA)
Product Leader at Mastercard with 8 years in Payments
Shamant Hegde (MBA)
8 years in healthcare consultation with a focus on analytics and data science

Ephraim Montag (CS)
Dedicated and disciplined coder with weird and keen interest in things you wouldn't expect
Challenge




Research & Solution
What did we find?
Consumers:

Loved the idea of being able to virtually try-on clothes before purchasing

More stoked about the idea of digitizing oneself

Returns is a major problem. Some would rather let it sit in their closet untouched
Retailers:
Interested in giving their consumers that novel digital experience

Curious about how clothes would be digitized (which then became our major concern)
Retailers like Burberry and ASOS are already providing cross-checking questionnaires that show the most popular size choice picked by their previous customers
Competitors:
Some are male-centric, some are female-centric

Require extensive input of users' own sizing – a struggle if users don't have a measuring tape lying around

Rarely any of them live nor have a prototype available
For those who digitize clothings, they do it own their own and not rely on a third party
With validation from research and advisors, we were good to go with our solution!
Design & Iteration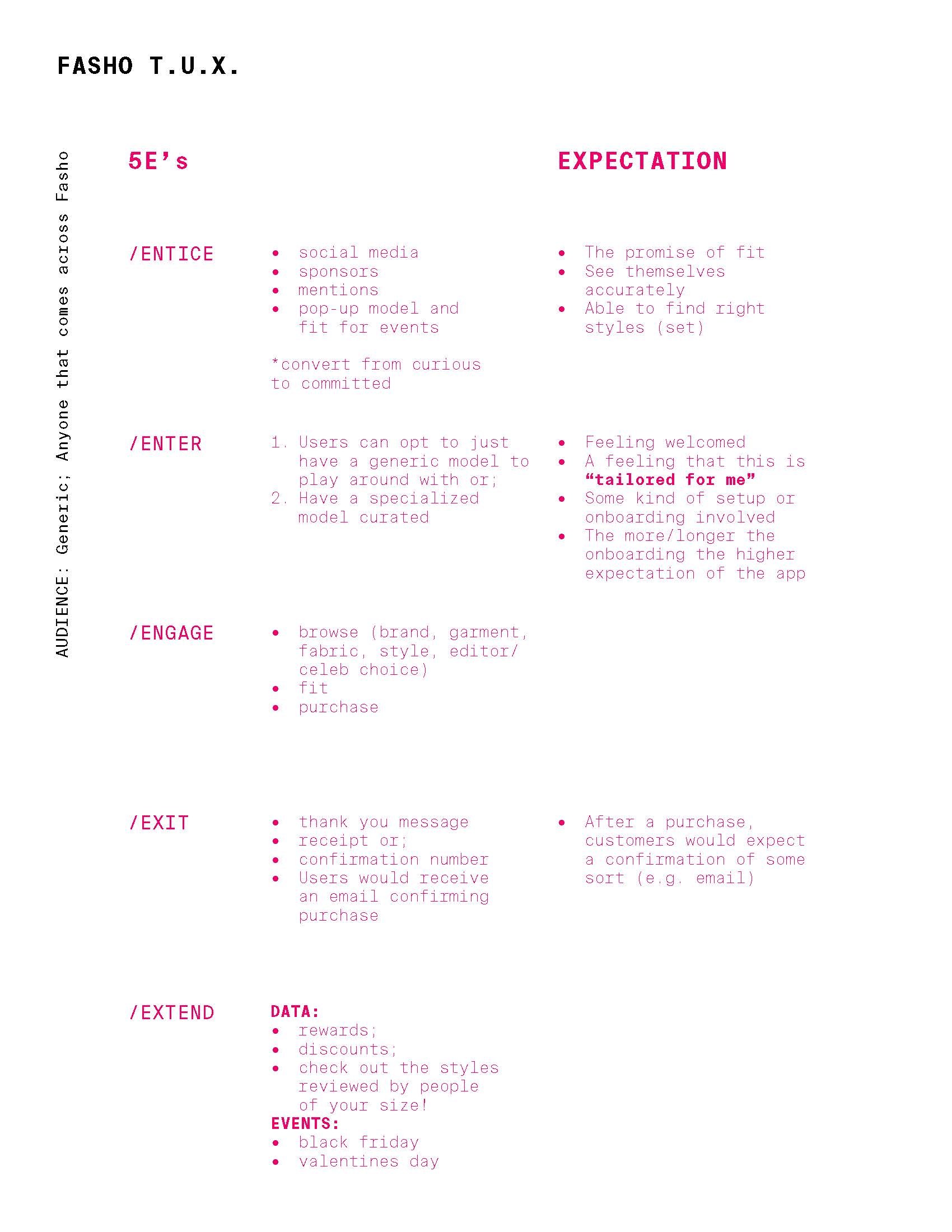 Userflow sketch & T.U.X.
Key Players
Who we work with and who we test with
Corporate Branding
Before starting the design and development process, we sat as a team and decided what our brand and voice would be. Together, we've compiled
a document
that further explains who we are, our values, and our voice.
Visual Branding
As for the visual brand, I started off by having the team choose a few images from 4 separate moodboards I've created, selecting visuals that represent Fasho.
However, one key inspiration that the team had was the virtruvian man – a symbol of human proportions.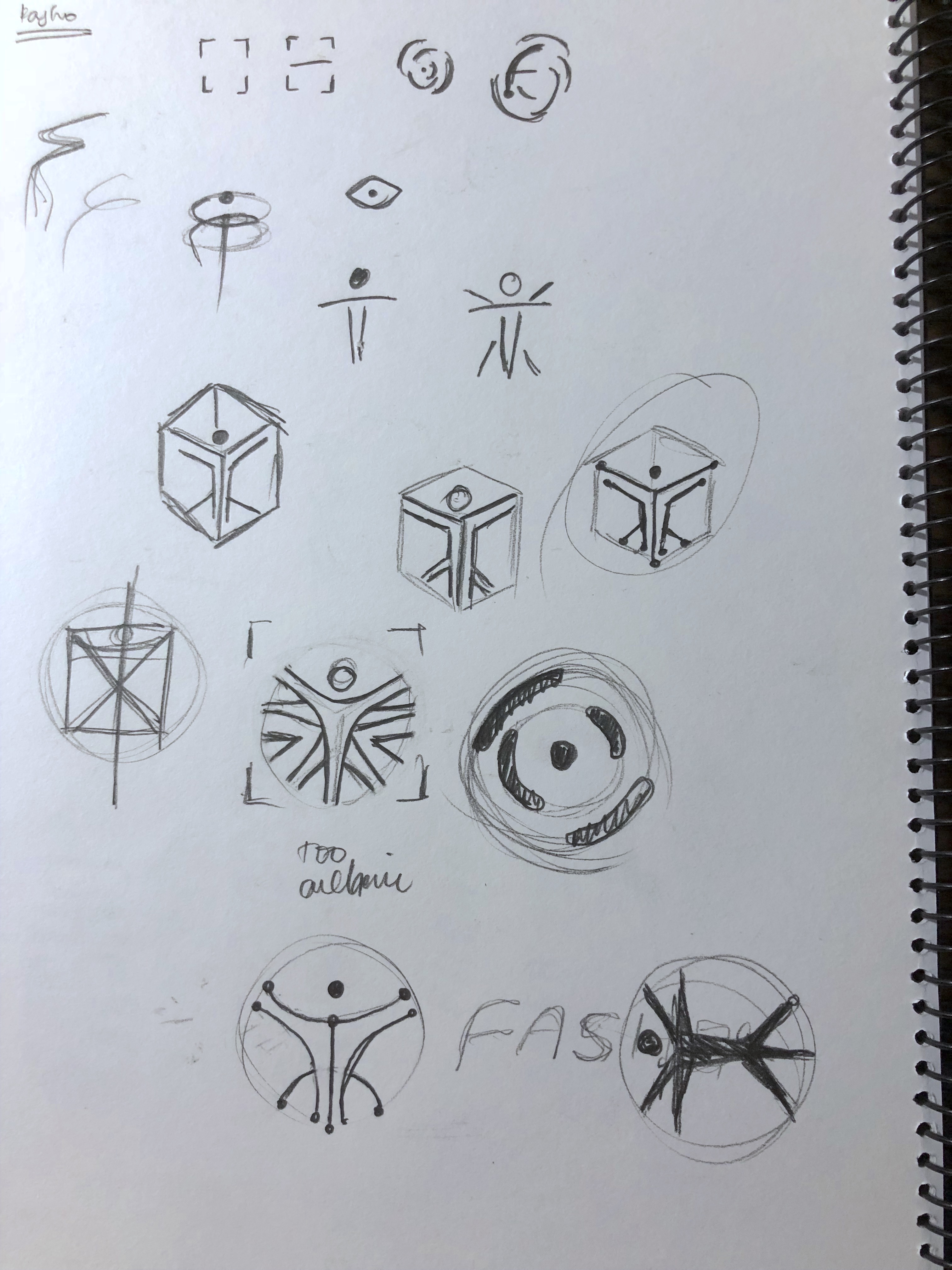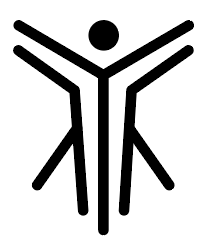 Fasho Logo 1.0
Fasho Logo
View full brand guidelines!
Front-end (User Interface)

Onboarding 1: overview and height input
Onboarding 2: Photo taking process with screens showing photo parameters
From browse to fitting room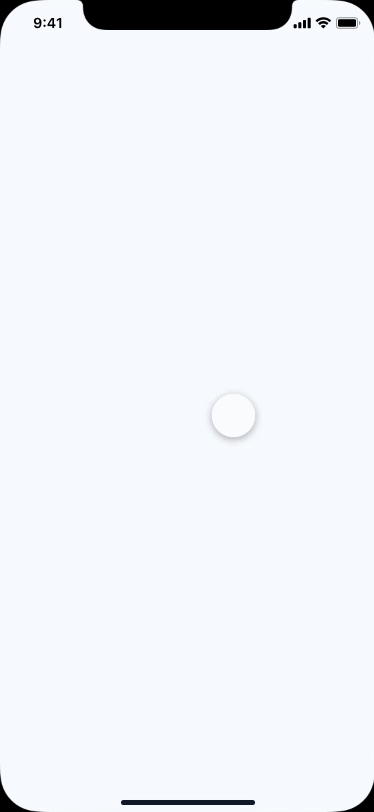 The entire flow
Working with Engineers


Zeplin workspace
Testing and feedback w/ Engineers